Appraisal Services
American Home Appraisals is the firm to rely upon for accurate market value estimates.
Our experienced, full-time staff of real estate appraisers are experts in determining the value of your property.
(Click Here to view Senior Appraiser's Resume)
Our appraisers are on the "Approved List" with more than 100 different nationwide lenders.
---
Purpose of the Appraisal Service
Mortgage Lending (Banks, mortgage brokers, private financing, FNMA, Freddiemac)
Legal matters (Divorce, Taxes, IRS, Estate, partnerships, Partial Interest, Neighbor disputes)
PMI Removal
Historic Value
Tax Assessment or Property Tax Reduction
Insurance and damage properties (Insured and market values)
Government condemnation/taking
Value prior to listing a property for sale (Market Value)
Suitability for "Conventional or FHA" financing
Consultation on how to increase the value of a property
Review (Lender, Governmental, Legal)
ERC - Relocation Appraisals
---
Types of Property We Appraise
If it's Residential in nature, we have the talent and ability to determine the value.
Homes:
Recreational cabins
Manufactured or Mobile homes
New construction
Homes in subdivisions
Waterfront
Log
Geodesic Dome
Historic Properties
PUD's (Planned Unit Development)
Attached or semi-detached
Estate
Trophy - or one of a kind custom homes
Fixer-uppers and damaged
One home or an entire subdivision
Condominiums:
Studio
Townhouse
High-rise
Recreational or urban living
Single units or entire complexes

Multi-Family:
Any apartment building or multi-plex with 4 units or less
Vacant Land:
Small recreational lots
Residential sites
Small and large acreage tracts
Residential subdivisions
Easements and restrictions on sites
---
Appraisal Fees
Residential appraisal fees are determined by:
Type of appraisal
Type of property / home;
Complexity of the appraisal research;
Difficulty in obtaining data or finding comparable sales;
Turn-around time;
Type of report need by the Client;
The level of detailed information the Client requires to be placed in the report.
Full appraisal fees can range $550 - $25,000 with fees for a standard "Bank" appraisal (URAR 1004) starting at $800.
Appraisals for legal purposes cost approximately $150 more due to the additional research and data checking.
Appraisal Reviews start at $350
---
Appraisal Forms
Any type of appraisal reporting format can be delivered from standard "bank" forms up to extensive Narrative appraisal formats.
FNMA URAR 1004
FNMA URAR 1004-UAD Compliant
FNMA URAR 2055
FNMA URAR 2065
FNMA URAR 2075
FORM 704
ERC
Narrative
OTHER: Rental comps, Operating income, Final inspection (442)Small recreational lots
Residential sites
Smalland large acreage tracts
Residential subdivisions
Easements and restrictions on sites
---
Appraisal Service Area
Our normal service area is King, Pierce and Snohomish counties. For special projects we will appraise in all areas of Washington State.
Our normal service area includes the cities and surrounding areas of:
Seattle
Everett
Tacoma
Bellevue
Issaquah
North Bend
Redmond
Renton
Kent
Auburn
Algona
Pacific
Enumclaw
Fife

Puyallup
Marysville
Monore
Snoqualmie
Mercer Island
Lynwood
Edmonds
Vashon Island
Newcastle
Sammamish
Lake Forest Park
... and many others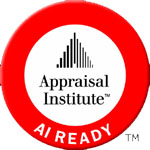 © 1997-2017 American Home Appraisals, LLC - All rights reserved.